Hdmi Over Cat5 Extender
HDMI Over Cat5 extender device is a stable solution to extend and boost hdmi signals to long distances, but before buying a hdmi cat5 extender you should know the important details.
These extenders delivers audio and video at the same time and they have to deliver huge data over network cables. So, if your distance is too long you should choose the right model to not have any installation problem. There are too many models and types, you can check it from this place.
Hdmi Over Cat5 Extender Features
Extends high definition displays up to 820 feet (250 meters) from the source at 1080p
There are no signal level issues like wireless.
Supports resolutions 720p, 1080i, 1080p, 2K, and 1920 x 1200
Audio and video are transmitted over the Cat5e/Cat6/Cat7 cables without signal loss
Extenders has equalizer or gain control for optimal picture quality
HDMI 1.2, 1.3, 1.4 compliant
Supports HDCP for movies
Which type should I choose?
But which one is the right one. You should get in to the details. For instance, some extenders takes it's working power electric from the hdmi socket of the source device. Unfortunatelly, some laptops don't conform to the hdmi spec of providing a stable 5 volt at 55 mill-amp output. So if your source device is similar you may encounter problems.
J-Tech Digital HDMI Extender By Single Cat 5E/6/7 Full Hd 1080P With Deep Color, EDID Copy, Dolby Digital/DTS
Support HDMI1.3v & 1.2 signal (10.2Gbps/deep color 36bit/xv-YCC/1080p24fs/dts-HD) for 200ft transmit via CAT5E/6/7 LAN cable. Zero Video Latency. NOTE: We recommend using direct HDMI to HDMI connections, avoid using signal converters/adapters at all costs.

HDCP 1.2/1.4; 1080P/1080i/720P/576P/576i/480P/480i; Support 3D video

Support Video Color: 36bit(CAT7); 24bit(CAT6); Supports 2-channel PCM audio only. Supports Dolby Digital / DTS pass through if copied EDID from right display devices.

Support up to 200ft between the TX and RX unit; For better picture quality and longer distance transfer, we recommend to use Cat 6 or Cat 7 cable.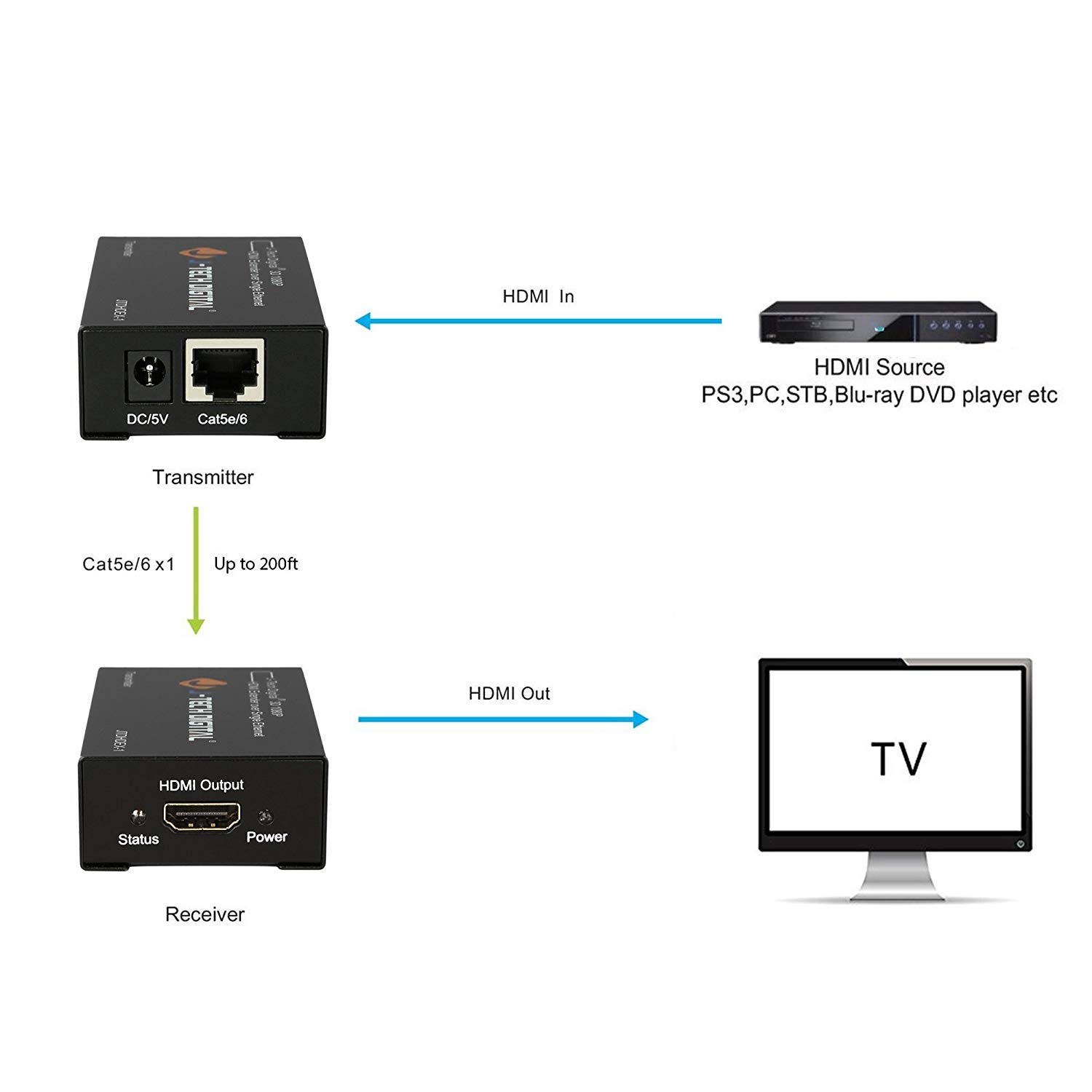 hdmi-over-cat5-extender
Hdmi Over Cat5 Extender Buyer Checklist
Network cable requirement
Maximum supported length
Power adaptor requirement
HDMI version support (1.3, 1.3a, 1.3b, 1.4)
Video signal support (720p, 1080i, 1080p, 3d )
E-EDID support
Hdcp Support
Audio support( Dolby TrueHD and DTS-HD )
Built-in Infrared support
Signal Equliazer Option
Network Cables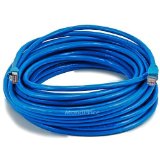 Network cables are very important for this kind of solution. If you have no experince with the rj-45 socket setup, it is recommended to buy pre-terminated and tested at least cat5e/cat6 shilded pre-terminated network cable.
Best Hdmi Over Cat5 Extenders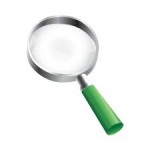 We researched the market for you to best hdmi over cat5 extenders you can check our top 10 hdmi over cat5 extender page.